---
UPCOMING EVENTS
---
"THE CHAMBER" AT CRYSTAL BEES
WEEKENDS STARTING SEPTEMBER 29 – OCTOBER 31, 2017
"I can honestly say it is the most intense experience I have ever had in an escape room for sure, and even more than any Haunted Attraction I've been to." – The Scare Factor, 2017 (Full review here)
Welcome to your personal horror movie! You have found yourself locked inside an enclosed space. You cannot see anything. You can hear the howling wind and the screams of the tormented victims beyond the locked door. This is your only chance! Can you escape from this Blood Stained Hell before "He" comes back? You better!
Tickets: $15 each (sold online and at the door). Each ticket grants one-time entry into "The Chamber" AND a $10 arcade card to Crystal Bees!
CLICK HERE to purchase tickets!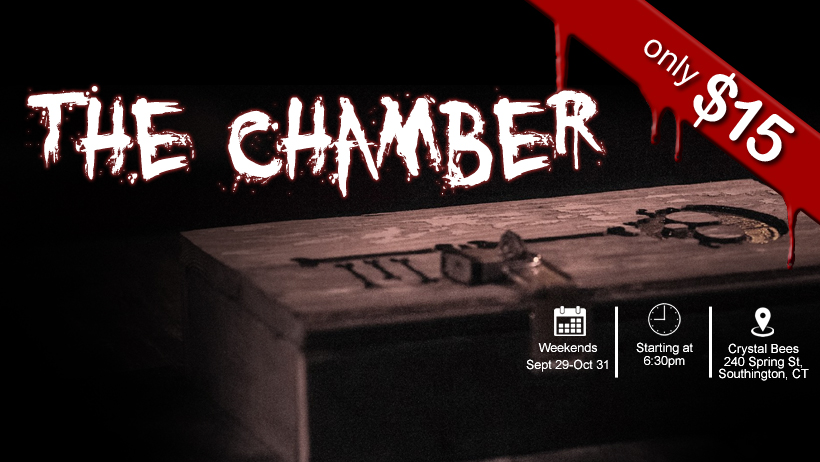 ---