---
EVIL CALLS…
---
We are currently seeking volunteer actors for our upcoming events. CLICK HERE to join the Evidence of Evil team!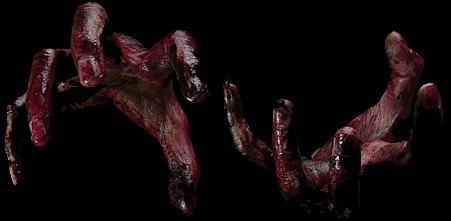 ---
UPCOMING EVENTS
---
CT HORRORFEST
SEPTEMBER 16, 2017
Can you survive the zombie apocalypse? Equipped with laser tag guns, you and your group must battle your way through zombie infested territory, survive the zombie onslaught and escape with the medical supplies WITHIN FIVE MINUTES.
Tickets: $10 each (sold at the door)
*A ticket to CT HorrorFest is required for entry*
---
"THE CHAMBER" AT CRYSTAL BEES
WEEKENDS STARTING SEPTEMBER 29 – OCTOBER 31, 2017
Welcome to your personal horror movie! You have found yourself locked inside an enclosed space. You cannot see anything. You can hear the howling wind and the screams of the tormented victims beyond the locked door. This is your only chance! Can you escape from this Blood Stained Hell before "He" comes back? You better!
Tickets: $15 each (sold online and at the door). Each ticket grants one-time entry into "The Chamber" AND a $10 arcade card to Crystal Bees!
CLICK HERE to purchase tickets!
---